Library and Electronic Resources
University of Kelaniya has its own fully equipped library with a rich collection of books and academic journals in Management and other related fields. The main library also provides access to full-text databases through the terminals located in the Library Multimedia Section and Computer Laboratories in the university. University of Kelaniya also maintains an e-repository that comprises research publications of the academic staff of all the faculties.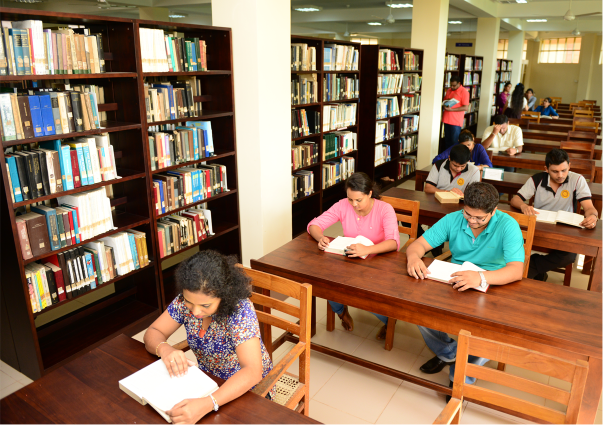 In addition to the main library of the university, the FCMS has also setup its own library facilities and subscribes to academic journals in relevant fields to support student learning and to provide an atmosphere for research and development. Further, the FCMS also maintain an e-Reference Library for its students and it contains a large number of reference books and research articles.
IT and Computer Facilities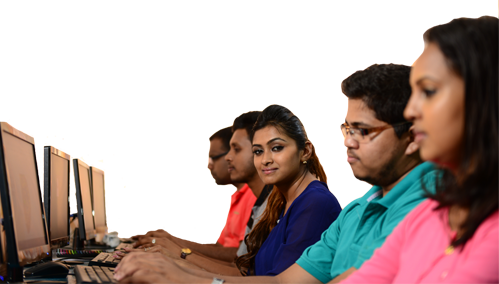 The FCMS is equipped with a number of state-of-the-art IT laboratories. Existing IT laboratories of the FCMS provide a working environment for over 100 students and are equipped with multi-media facilities. Lectures and seminars of some of the course units are conducted in the IT laboratories to provide students with meaningful and first-hand experiences. These computer laboratories also provide the point of access for MBA students to a large and wide collection of research databases available in the university.
Internet and Wi-Fi
MBA students can access the internet through the IT Laboratories of the FCMS. Steps have also been taken by the FCMS and the university to provide high-speed access to the internet by providing Wi-Fi facilities for students.
Well-Equipped Classrooms
The classroom facilities of the FCMS are designed with ergonomic features, fully air conditioned and equipped with multi-media and sound systems.
Learning Management System
MBA Kelaniya uses the Moodle Learning Management System as an interactive platform to provide students with up-to-date information on the MBA programme and course units; teaching and reading materials of course units; submit continuous assessment reports; and links to external resources in libraries and internet. The LMS has also enabled dialog between teachers and students through the forums setup by teachers of various course units. The LMS has also enabled the teachers to conduct online tests with automatic feedback and video conferencing. FCMS has allocated fulltime instructor to carry out various actives of the MBA LMS. The purpose of integrating an LMS to the MBA Kelaniya was to provide students with increases accessibility and to enhance the flexible and interactive learning experience.